Hand Crafted Baskets Made in Ghana
Thank you for purchasing a basket to support our mission. A Traditional handmade basket exclusively woven by indigenous rural women of Bolgatanga, Ghana, West Africa. Known as the Bolga Basket, it is the main source of income for those women who are marginalized socially and economically. Made from the straw of a tropical grass (Elephant Grass), the baskets can be reshaped by immersing them in cold or warm water, avoiding the leather handle as much as possible, then reshaping by forming them with the hand.
Instructions included
.
Great product for shopping, picnics,magazines, books,carry on, decoration to your home and so on.
With your purchase, you indirectly help those marginalized economically women to earn income to support their families and and eventually emerges from poverty. These baskets has no duplicates. What you see on the website is what we ship to you. The price includes shipping and handling fee.
NOTE: We are based in Salt Lake City Utah. If you live in the Salt Lake County, Davis County we will deliver to you in person to avoid shipping cost. We will also deliver to Lehi, Provo, Alpine, Park City, Eagle Mountain ans Saratoga Springs
.
. Learn the weaving process
Seamstress Francesca
This colorful backpack made in Ghana by local artisans seamstress Francesca. She is a single who is working harder to pay for her daughter to go school. Sabu Help International is supporting Francesca through buying and selling these baskets. The backpack is large enough to hold laptops, books, clothes, and other items. 100% of every purchase goes to Sabu Help International to Support Francesca and Sabu Help Scholarship Fund. This backpack is handmade from Ghana print fabric. It also has two padded straps which are adjustable, front pocket and zip fastening.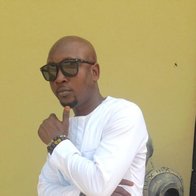 Artist: Kwame Atongo
This artwork is made in Ghana by local artist name Kwame Atongo. Kwame is local self employed artist who is passionate about portraying is Ghanaian culture through art. 100% of every purchase goes to Sabu Help International to support Kwame and Sabu Help Scholarship Fund.

---